Examples of publications we've helped with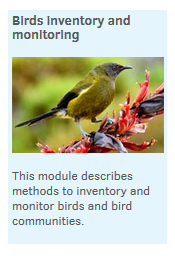 Link to DOC's bird monitoring modules
Department of Conservation
Since 2008 we've edited, formatted, proofread and produced dozens of web-ready PDF files for the Biodiversity Inventory and Monitoring Toolbox - an online suite of resource documents that standardise methods to monitor New Zealand's flora and fauna. We assisted with the design of the templates and are familiar with DOC's writing styles guide.
Matthew has also worked on various other projects for DOC such as posters about Mount Aspiring National Park, the yellowhead (mohua) and New Zealand mistletoe, and consultation documents.
Ministry of Business, Innovation and Employment / Department of Labour
We've edited over 30 research, policy and strategy, and communications reports on the topics of gender, health and safety, migration trends, employment, Māori housing, best practice for engagement with Māori, Māori economic growth, KiwiSaver and so on.
Ngā Pae o Te Māramatanga - the Māori Centre of Research Excellence
For six years we copy edited articles written by Māori and Pacific authors for MAI Journal and by a wide variety of indigenous authors for the international journal AlterNative. Matthew ensured the articles met the journal style guidelines and all te reo Māori words were defined and spelled correctly.
Health Quality & Safety Commission; Ministry of Health
We've edited the annual reports for all five mortality review committees in New Zealand, as well as a number of health-related publications for the Ministry of Health, such as the 'Ala Mo'ui Progress Report, December 2015.
WorkSafe New Zealand
We've edited best practice health and safety guidelines and also produced the writing style guide for WorkSafe New Zealand.
Parliamentary Commissioner for the Environment
Evaluating the Use of 1080: Predators, Poisons and Silent Forests is one of several high-profile environmental reports Matthew has edited for the commission.
Ministry of Justice
In addition to editing various reports and publications (including the 2015 New Zealand Crime and Safety Survey technical and main findings reports), Matthew has designed Microsoft Word templates for staff communications at the Ministry.
---
SenateSHJ
SenateSHJ
We edit and proofread marketing and communications materials and client reports for this boutique communications company.
---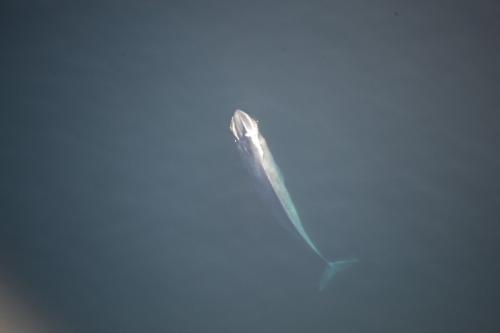 Academic works
Academic works
Matthew has edited dozens of theses and journal articles for PhD students and for faculty at Auckland University of Technology and the University of Auckland.
Kia ora Sylvia and Matthew,

I wish to extend our sincere appreciation for the knowledge, skills and experience that you both contributed to the successful publication of Ngā Taonga Tākaro II - The Matrix. Your dedication to editing and proofreading this 200-page book, particularly in regards to the te reo content, was nothing less than outstanding.
Your support and guidance is greatly appreciated and adds to the success of this important taonga, which brings alive the journey into the whakapapa and contemporary use of traditional Māori games and activities in Aotearoa for all New Zealanders, for now and in the future.

Nga mihi
Ross Merrett, Physical Education New Zealand
---